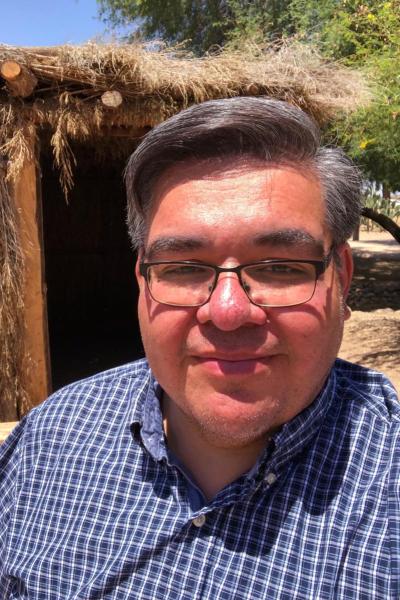 President/Reservation Resident Member
Board President Hans-Dieter Stefan Klose is an enrolled member of the Salt River Pima-Maricopa Indian Community. His father immigrated from Germany before becoming a US Citizen in 1968. His mother was O'odham and lived her life in Arizona. Hans grew up in Arizona on the Salt River, Gila River, and Tohono O'odham reservations before attending Dartmouth College in New Hampshire where he received his B.A. in Religion.
After a short time living in New Mexico, Hans returned to Arizona and worked for the Salt River Pima-Maricopa Indian Community in a variety of capacities. Hans previously served as the tribe's Community Development Department Director and was a member and chair of the Casino Arizona Board of Directors. President Klose was also a member of Salt River's Education Board for 16 years, serving as board president for 12 of those years.
Hans has friends and colleagues from Native American communities across the state and nation and is an ongoing advocate for Native American land tenure, self-governance, and essential sovereignty.
In Hans' opinion, charter schools offer a unique and significant opportunity to address many of the education issues facing numerous Native American communities.